Where to Party Melbourne Cup Day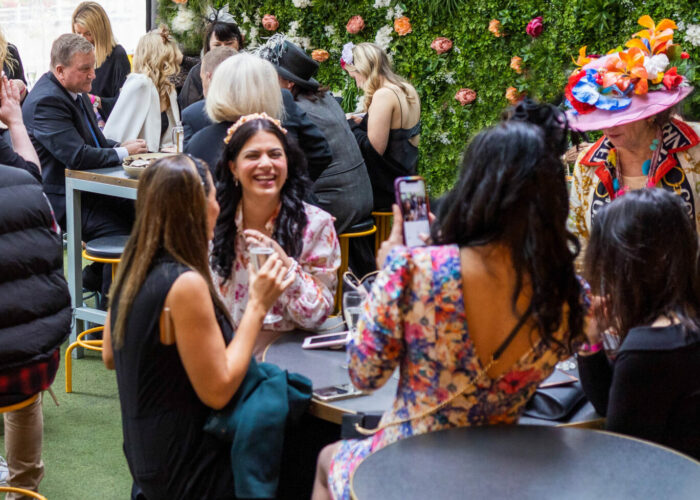 Where to Celebrate Melbourne Cup Day
Experience the excitement of the Spring Racing Carnival at Red Rock Venues, where style, glamour, and heart-pounding action meet. Our venues offer everything you need to revel in the festivities, from fantastic locations and unique facilities to delicious food and outstanding service. Whether you are planning a small gathering with friends or a large corporate event, we have the perfect space for you. So, dress to impress, sip on champagne, and celebrate the ultimate racing event of the year with us. Welcome to the Spring Racing Carnival at Red Rock Venues!
View our events below that we are hosting at some of our venues.
Cup Day Party at Hophaus, Southbank, Melbourne
Cup Day Party at Hophaus, Southbank
You are invited to join us at Hophaus for Melbourne Cup Day.    We are hosting a cocktail party on our balcony overlooking our beautiful city and the Yarra River.   Enjoy delicious hot, cold & sweet canapes and a 3 hour drinks package including beer, wine & sparkling. Screens to watch the races and race sweeps.  So take the opportunity to dress up Melbourne and make your way to Hophaus for a fun day.
Cup Day Lunch at P.J's Sydney, CBD
Cup Day Lunch at P.J.O'Brien's Sydney
The first Tuesday in November is Melbourne Cup Day and here at P.J's Sydney we know how to celebrate, the best Cup Day in town. Prizes for Best Dressed & Sweepstakes. Live Music from 4pm and Loads of Craic!
Melbourne Cup Day
Join us on Tuesday 7 November 2023, bookings will be from 12pm.

Sit Down Lunch Menu Includes a glass of Squealing Pig Prosecco or a Heineken schooner on arrival.
2 course set menu $65 per person or 3 course set menu $80 per person.
Stand Up Canape Menu  Canape menu $60 per person.
You must book by emailing sydney@pjobriens.com.au
Cup Day Party at P.J's Southbank, Melbourne
Join the party at P.J.O'Brien's at Southgate on Southbank after the races, live music with Pat McKernan at 5pm, then The Bad Penquins from 7pm.
Cup Day at BearBrass, Southbank, Melbourne
Pre-Post Race Celebrations at BearBrass
An ideal location at Southgate on Southbank, come by for a coffee or sparkling before the track or drop by after.
An official Furphy Cup Day venue of the Melbourne Cup Carnival, with great food, drinks and outstanding service.
Find out more about BearBrass
Cup Week at Temperance Hotel, Chapel St, Melbourne
Join us for Melbourne Cup Week at Temperance Hotel. Live music & DJs all weekend, Cup Eve & Cup Day.
Showing all main races across our screens – Live & Loud!
Sunday 5 November – Special Event
Live Music 3pm Bill Golding,  6pm SunnyDaze
9pm DJs Btch Lasagne then direct from Burning Man 'Andy Murphy' with guest on Sax
Happy Hour 3-9pm
$15 Pizzas all day
Cup Eve Party – Monday 6 November
Happy Hour 5-7pm
Live Music with Bill Golding 6-9pm
Free Entry before 10pm
Sublime Cup Eve Party from 10pm
Door Entry $30 or pre-purchase for $20
DJ's Upstairs – Dean G – Terry V – NiKo
DJ's Downstairs – Dimitraxx – Peter B – Georgee T
Open til 3am
Find out more visit Temperance Hotel website
Sign up to Red Rock news.
Stay up to date with the latest Red Rock news.
"(Required)" indicates required fields