Get Romantic Valentine's Day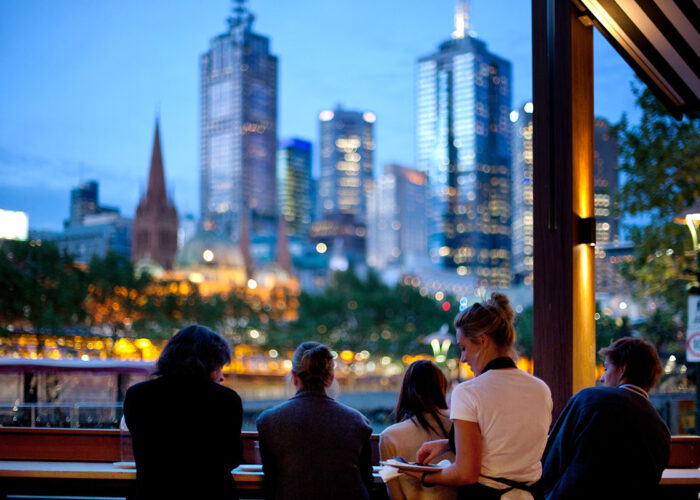 Wine & Dine your Valentine or Valentines...
There's no better time to get romantic than Valentine's Day for you and your loved one or it might even be loved ones!
We have a loads of different ways to celebrate Valenties at Red Rock Venues from laid back relaxed or turn your romance up a notch and wine and dine your Valentine at one of our lovely waterside venues.
Whether you met on tinder, at the pub, through a mate or on a blind date – love is love.  Let's spread the love!  Lunch or Dinner with your loved one or loved ones, come one come all.
Romance by the Water
Ludlow Bar & Dining Room, Southbank Melbourne
Get romantic by the river, book a table on our terrace with spectacular views of the city, a lovely Southbank venue and great for people watching!
Find Out More
BearBrass by the River, Southbank Melbourne 
Located right by the Yarra River with awesome views of our lovely city.   Enjoy a drink or meal with your lover or loved ones at this relaxed venue.
Find Out More
Frasers Restaurant, Perth
Your Fraser's Valentine's experience begins with a shared entrée, entices you with a hand-picked selection of delicious mains and finishes off with a mouth-watering dessert that can only be shared with someone special. Live music lays the perfect foundation for a unique Valentine's experience.
Find Out More
Sign up to Red Rock news.
Stay up to date with the latest Red Rock news.
"(Required)" indicates required fields